process
noun
a series of actions or steps taken in order to achieve a particular end.
Workplace Signage and PPE
As workplaces begin to reopen during the COVID-19 pandemic, there are several occupational health and safety considerations that impact the operations of all business – small and large.
Communication is critical.
Choose from a wide range of fully customizable signage designed to help you share essential health and safety information with your clients, customers and staff.
Health & safety first.
If your workplace requires masks, hand sanitizer, gloves, face guards, or uniforms, we have products for all varieties of workplaces and budgets.
Germ prevention & hand washing signs
Encourage staff and visitors to ramp up their handwashing eye-catching signs. As well, consider hand sanitizer stations throughout the workplace and portable bottles for workers who may interact directly with customers.
Hours of operation & visitors
If your hours are changed or you have new regulations about visitors, be sure to have clear, visible signage at all entrances and within the workplace.
Physical distancing & wayfinding signs
Mark out a distance of 2 metres/6 feet on floors, seating areas, common areas, lines or queues, reception and other workspaces. Use floor decals, wall decals, banners, magnets, window decals, yard/street signs/ signicades, etc.
Curbside pickup processes
Mark out and have designated signs for traffic and pick-up routes, pick-up times, waiting areas, and so on so that your curbside pickups run smoothly.
Circulating essential news
Share business updates and information with your customers and employees so it stays top of mind by using postcards, brochures, rack cards, disposable menus, flyers, etc.
Create your own corporate kit
Looking for a specific item or promotional products and business gifts? Imageon Print Inc. will brand all your signage, PPE and other supplies with your company logo.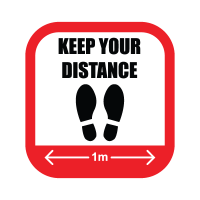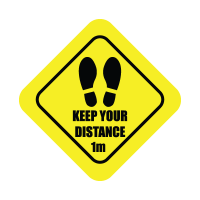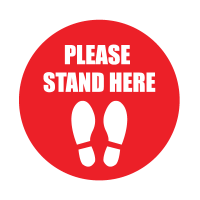 There are infinite possibilities when you work with ImageOn.
With our fast turnaround time, competitive pricing and personalized service, ImageOn Print is your best choice – we're here to help.